18' 440 POUND LINE ARRAY LIFT $1995.00 EACH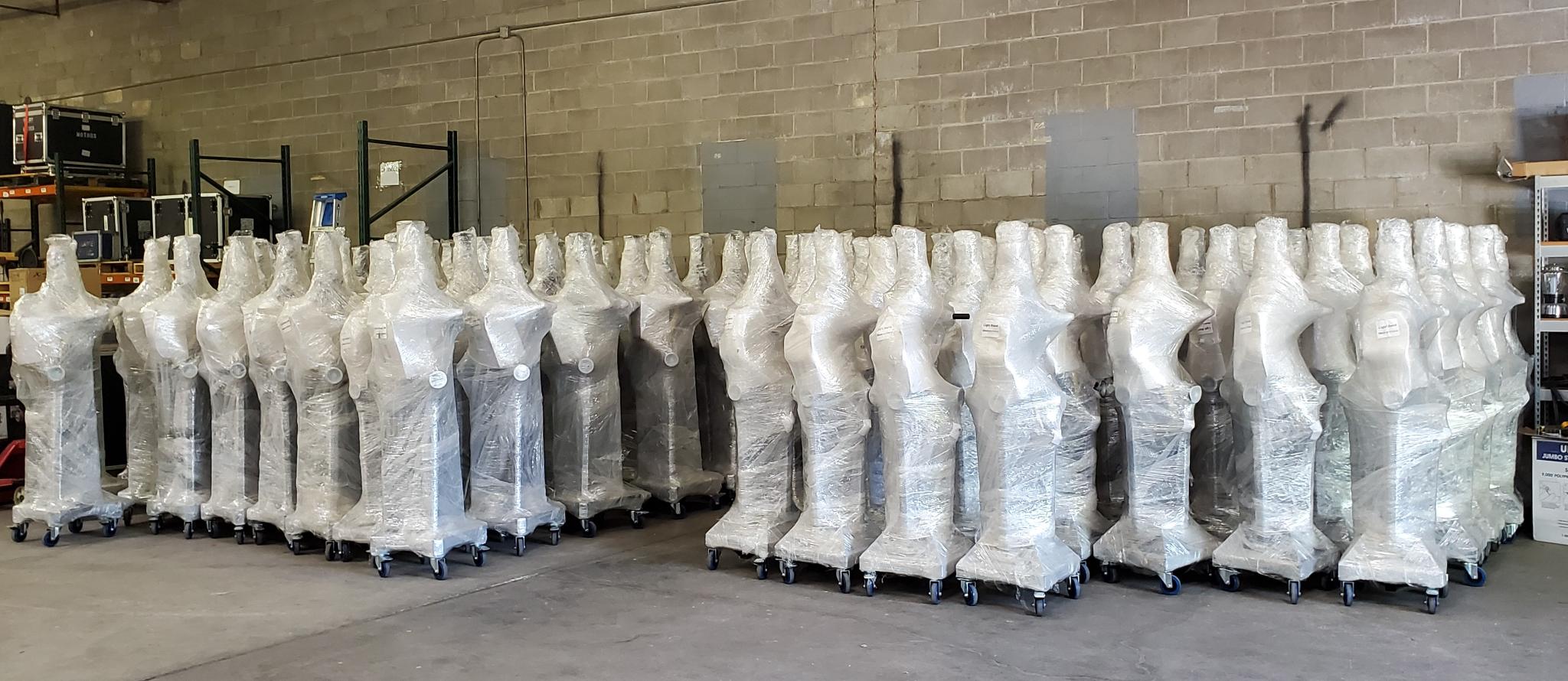 Regarding Shipping. I can't ship this item using the regular freight lines. If it's not on a pallet, they will break it. Several buyers have had luck with https://www.uship.com/ You've seen the guys on TV that bid on shipments? Same outfit. I've had guys show up Sunday afternoon with trailers to pick up. Bottom line, this is a weird shipment that needs a weird delivery method.
Have driver call me to arrange a pick up time. I'm pretty flexible. 513.375.3302. Last guy was 8:30 Sunday night.

Pick up at (loading Dock or Ground Level) Freq City Sound 4650 Baker St. Cincinnati, OH 45212 mikevolkerding@gmail.com / 513.375.3302

LINE ARRAY LIFT / 258 POUNDS WRAPPED WITH PLASTIC / 76" HIGH 23" X 18" AT BASE
TRUSS - LIGHTING STAND / 232 POUNDS WRAPPED WITH PLASTIC / 71" HIGH 24" X 18" AT BASE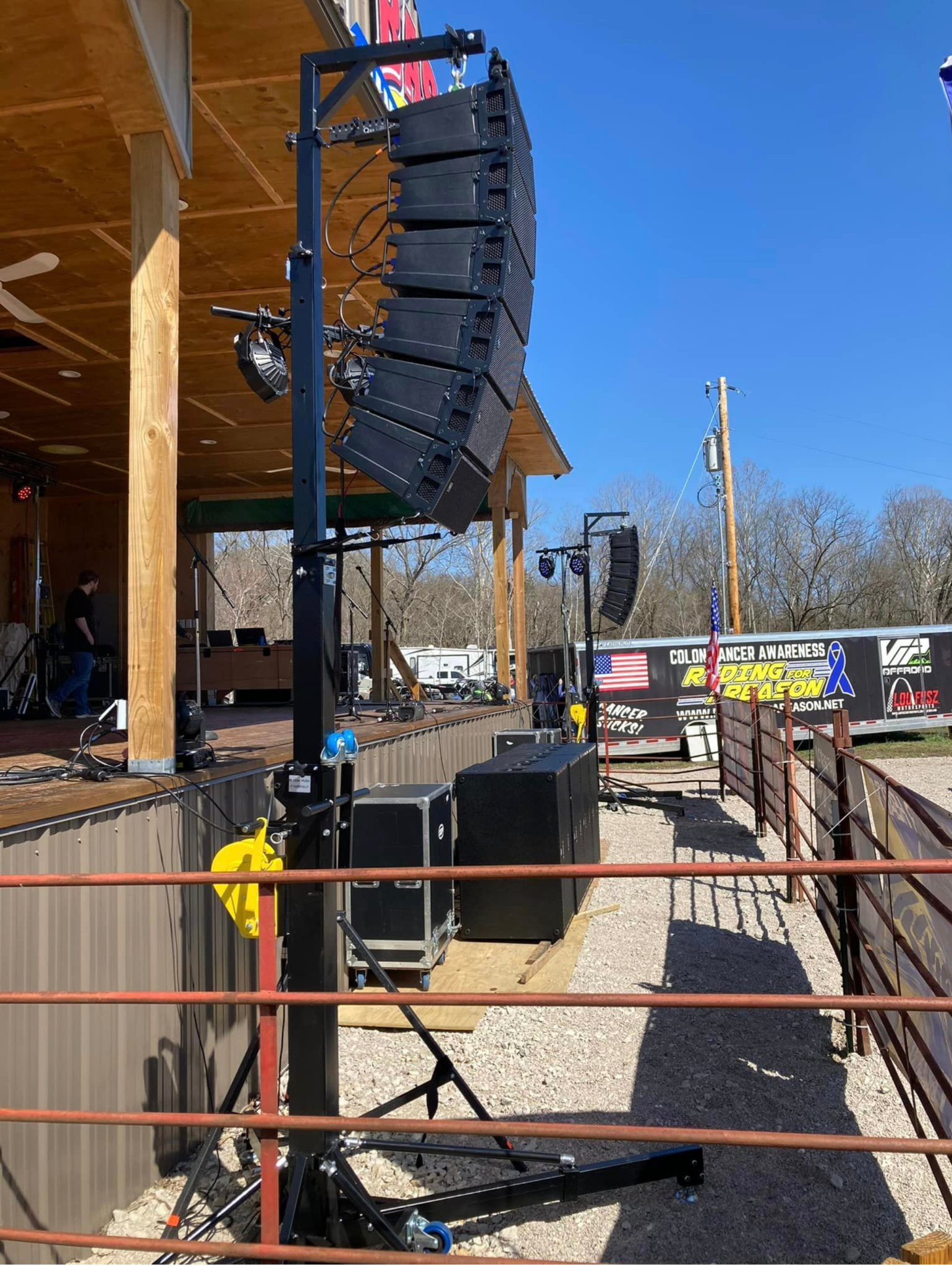 SPECS:
VARIABLE HEIGHT 6' TO 18'

BAR LENGTH 23.5"

BASE SIZE 18" X 18"

TOTAL WEIGHT 253.5 LBS

CAPACITY 440 LBS
Here are some Weight Loads
8 RCF HDL6 & Fly Bar 208lbs
8 RCF HDL10 & Fly Bar 350lbs

4 RCF HDL20 & Fly Bar 350lbs
4 DAS 208A & Fly Bar 355lbs
4 DAS 210A & Fly Bar 326lbs
3-FCS12LAP & Fly Bar 242lbs
Tony Seifert (Local Cincinnati Sound Tech) was concerned about the crank gear mechanism. He mentioned that several of my competitors were a tad "Mickey Mouse" in that department. He was happy with what he saw to the point of allowing his picture to be used with my promo material.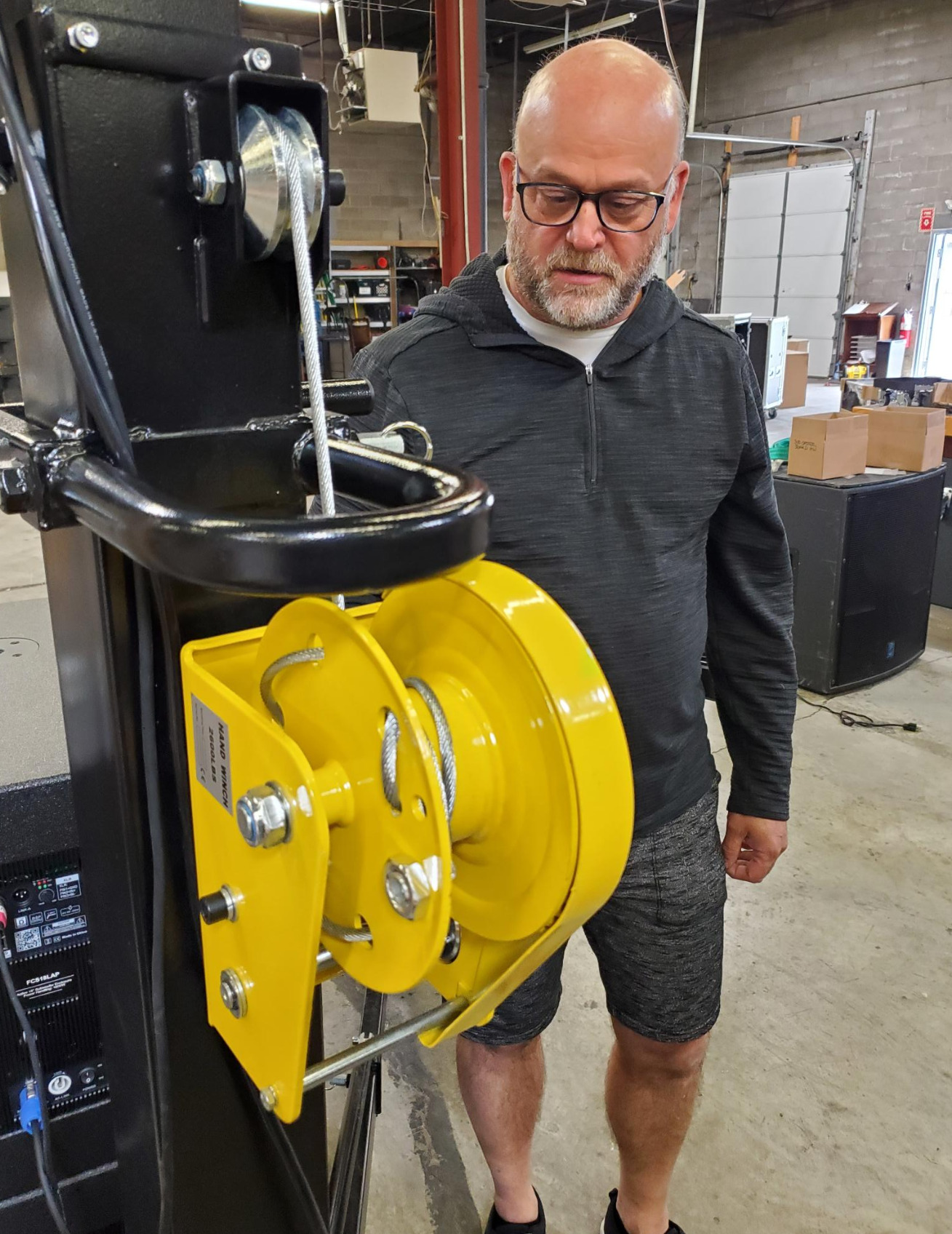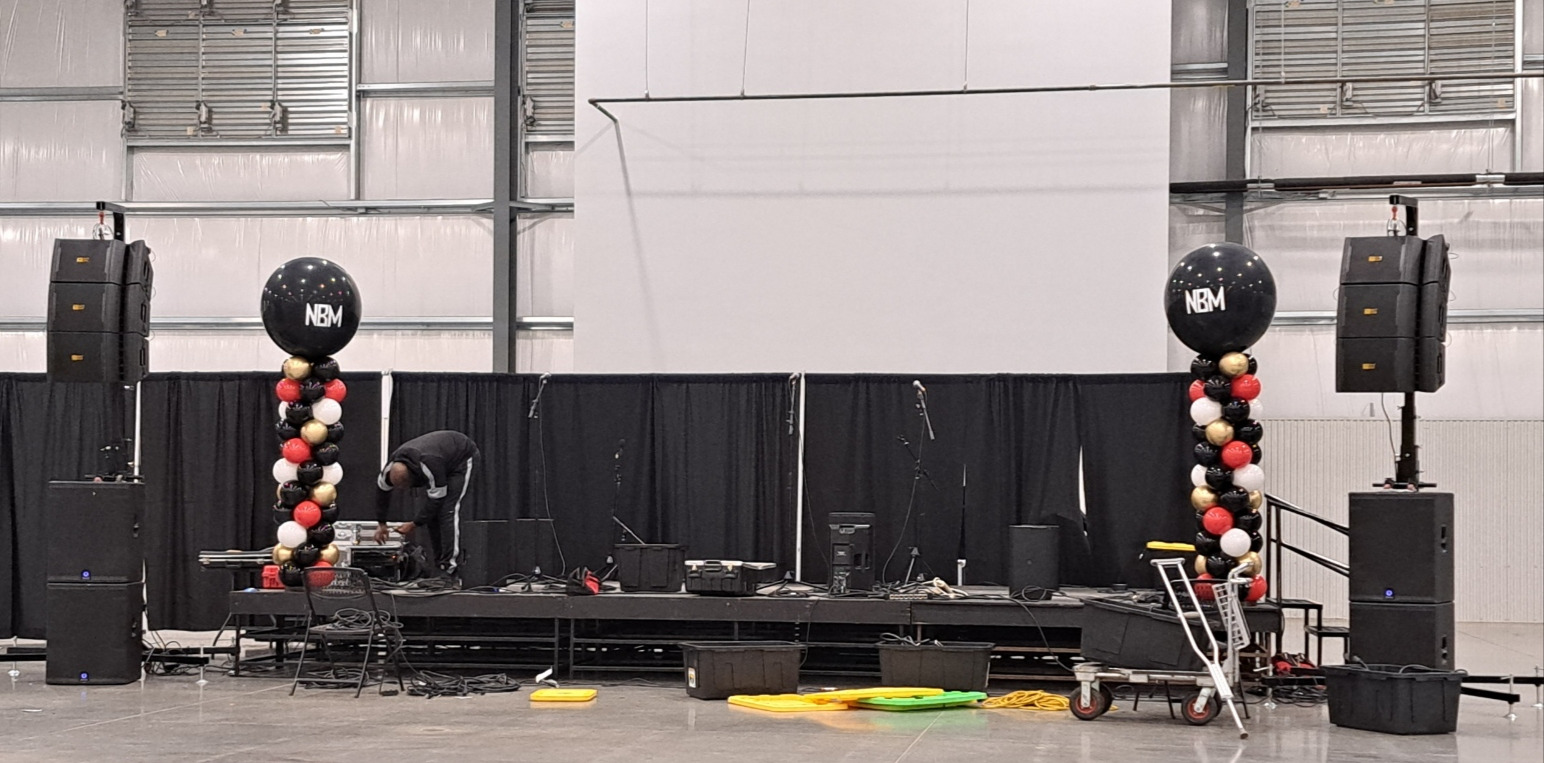 Charles Howe FCS12LAP w/ Line Array Lift System Nashville TN left Right: DJ KID CAPRI was loving the sound supplied by CHOMCO at the National Museum of African American Music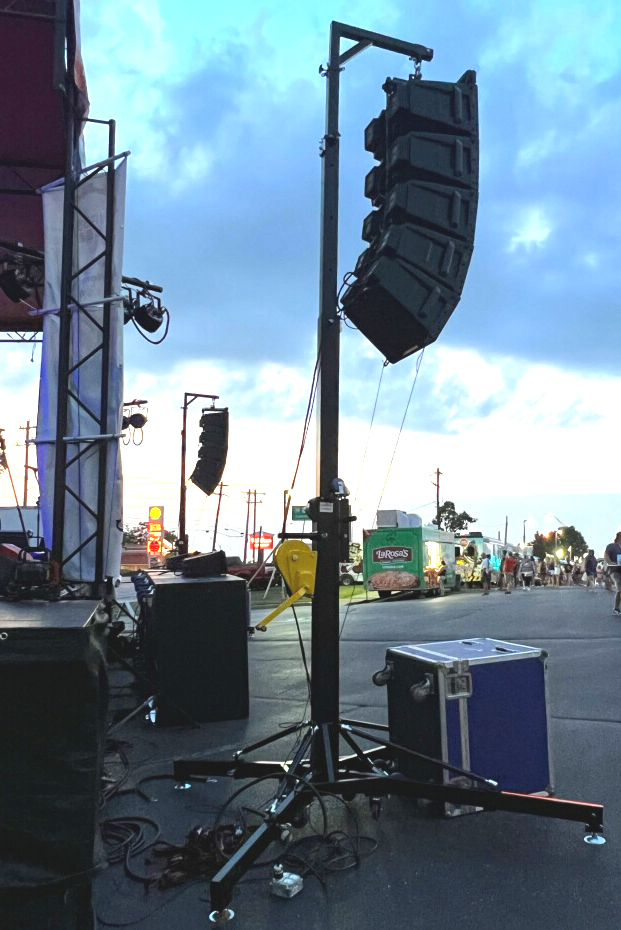 FOR SHIPPING WITH USHIP / 258 POUNDS WRAPPED WITH PLASTIC / 76" HIGH 23" X 18" AT BASE
PLEASE CHECK OUT OUR OTHER CRANK STANDS WHILE YOU'RE HERE.